P R E S S
Word around the water cooler...
http://full.jamilaford.com/tag/kitten-kuroi/
KITTEN KUROI'S vocals to be featured on new Elvis Costello & the imposters album
It's been about a decade since Elvis Costello & The Imposters released a record and Kitten Kuroi (touring with the band since 2016) is honored to be included in their return to the charts! Kitten has recorded several cuts on the forthcoming record, featuring songs co-written by legends like Carole King & Burt Bacharach. Though the album is presently only available for pre-order, you can listen to/watch the lyric video for the records first, newly released track, "Unwanted Number", featuring vocals by Kitten Kuroi, Briana Lee & Davey Faragher below!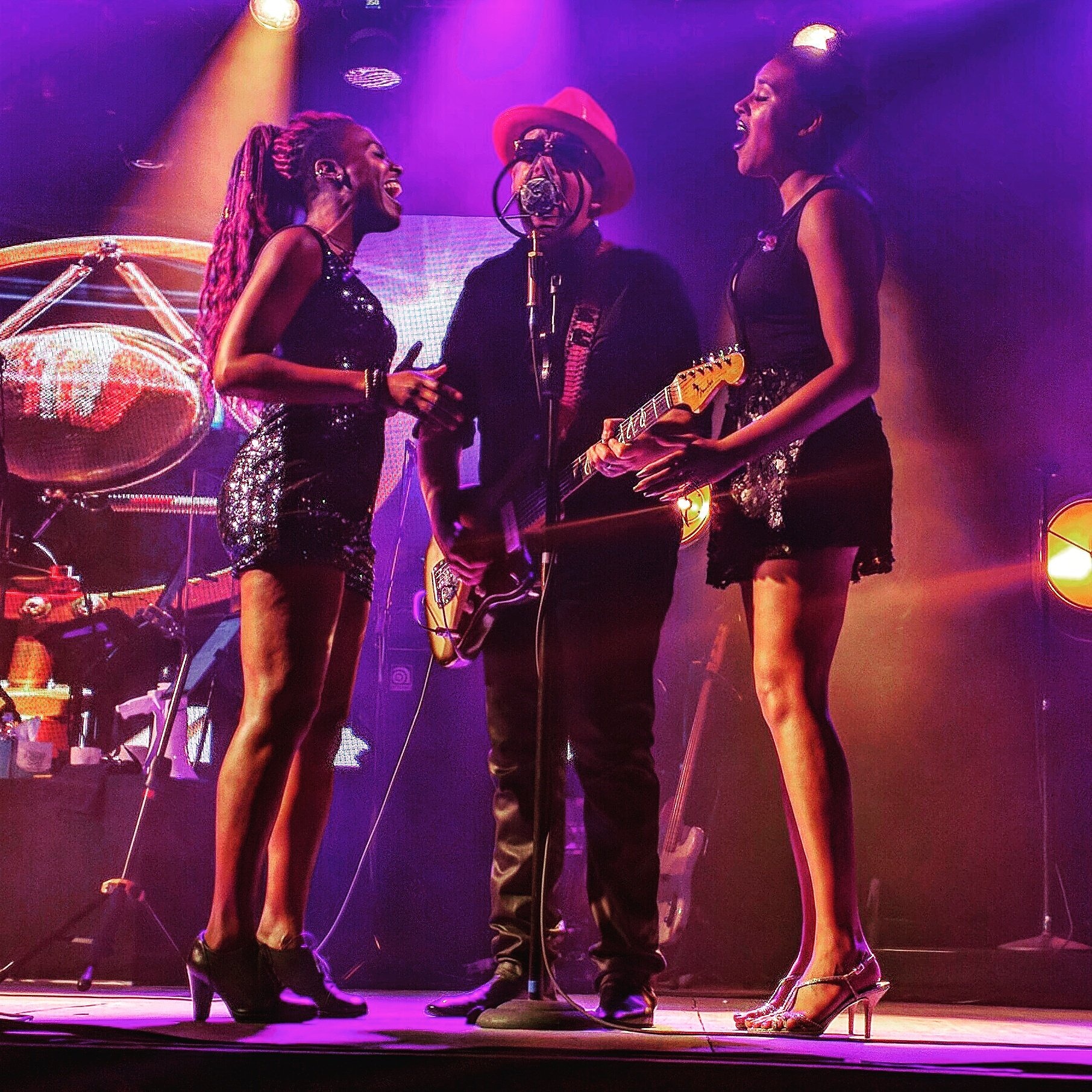 Kitten with Elvis Costello
Elvis Costello & The Imposters And Blondie Embark On Co-Headlining Summer Tour - It's Blondie & The Beastly E.C.!!! // APRIL 2, 2019

Elvis Costello Battling "Very Aggressive" Cancer at Age 63 // JULY 6, 2018
Elvis Costello & The Imposters at the Bord Gáis Energy Theatre // JUNe 24, 2018
Elvis Costello tames the elements during New York concert run // may 14, 2018
Elvis Costello's Aim is True with Imperial Bedroom at the Tower // June 17, 2017
Elvis Costello throws himself a rousing 'Bedroom' party at Crossroads KC // june 10, 2017
Elvis Costello Goes Baroque to the Future With 'Imperial Bedroom' Show // june 5, 2017
Elvis Costello Looked Back — And Ahead — With Imperial Bedroom Tour // november 8, 2016
Kitten on Elvis Costello Wiki